Pakistan may import bug sprays from India to get rid from locust attack
As exchange with India is under suspension for over seven months due to India revoked the special status of Kashmir now Pakistan is thinking about a one-time exception for import of bug sprays from India to get rid from locust attack.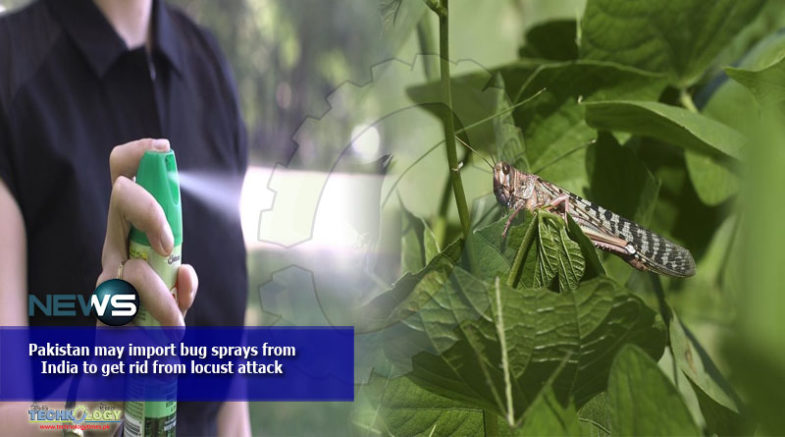 Director General Department of Plant Protection, Ministry of National Food Security and Research Dr Falak Naz informed that "Yes definitely, there is a fear of locust attack in June- July, this is the reason we are planning and preparing in advance".
He further informed that China presently battling the coronavirus outbreak so we cannot import the bug sprays from china for locust attack.
Pakistan declared a national emergency over locust swarms early this month after the food ministry gave a briefing to parliament, warning that the country was facing the worst locust attack in two decades.
National food security minister Khusro Bakhtia said in a briefing that the l locust attack was currently on the Pakistan and India border. Action has been taken against the locust attack over 0.3 million acres (121,400 hectares) and aerial spray was done on 20,000 hectares.
The decision was taken after discussion on locust attack as one of the key items on the agenda of the federal cabinet meeting presided over by Prime Minister Imran Khan.