CDWP permitted 15 projects worth Rs 32.5 billion
The Cen­tral Development Working Party (CDWP) permitted a total of 15 development projects worth Rs 32.5 billion aimed to perk up the nation's progress.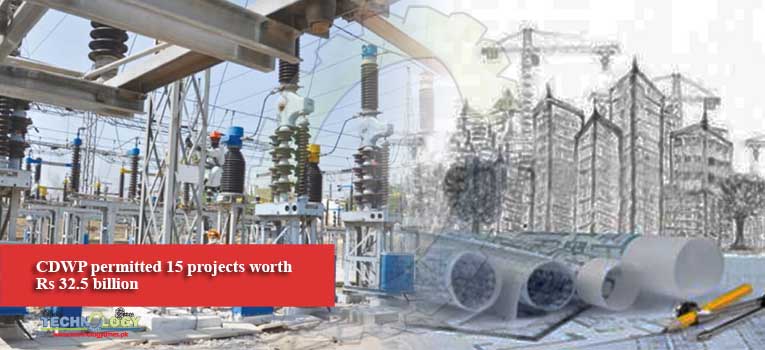 The CDWP projects taken up were related to energy, science and technology, information technology, water resources, health, physical planning and housing, transport and communications, nutrition, food and agriculture.
CDWP of total 15 projects approved three project related to energy sector, two related to health sector, one project for water, nutrition, agriculture, transport and planning & housing. Rest of five projects set for IT and Sci-tech, three projects related to IT approved and two related to Science and Technology.
Information Technology first project is about 'Expansion of Broad­band Services through MSAN Technology and Up-gradation of IP core and Access Network in AJK and Gilgit Baltistan' worth Rs1.54 billion was given app­roval by CDWP.
The second project 'Expansion of Cellular Services in AJK and GB' worth Rs2.790 billion and the third one named 'National Freelance Training Programme' worth Rs 367.169 million was approved in the meeting by CDWP.
As the need of hour is Science and technology, the two high-tech initiatives were presented. The first project approved by CDWP is 'Estab­lish­ment of Center for Adva­nced Technologies in Bio­medical Materials' at COMSATS University Islamabad, Lahore campus worth Rs 849.329 million.
The second venture for the 'Establishment of Facilities for Industrial Production of Nanoma­terials in Latif Ebrahim Jamal Nanotech­nology Center, H.E.J Research Institute of Chemistry University of Karachi' was approved worth Rs 718.483 million.