Training workshop equipped students with Bio-Briquetting technique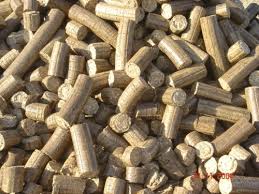 STAFF REPORT CHITRAL: The four-day training workshop for students of Gilgit-Baltistan was instigated at Creative Approach for Development office, Chitral, on Bio-Briquetting substitute of fuel. These series of trainings have been kicked under Prime Minister Youth Skill Development Program. Most of the people in Gilgit-Baltistan and Chitral depend on fuel for cooking and warming purposes as a result of non-availability of basic gas, cutting of wood is facing deforestation and inhabitants of this area face monstrous surge and customary disturbances. To beat this situation, CAD started to get training workshops for people of Chitral and Gilgit-Baltistan likewise to exhibit new advancement of Bio-Briquetting which is delivered utilizing waste things.

In Bio-briquetting advancement above all they get prepared charcoal from waste. Charcoal is a carbonaceous material procured by seething of wood leaves, grass, wheat and maize straws, et cetera without air. "We can change over all the free bio-mass into imperativeness by getting prepared charcoal bio-briquette. By getting this development we can control de-forestation, dependence and weight on forests can be lessened by this advancement. Purposes behind surges can in like manner be minimized.

The affiliation fulfills the destinations of whole deal reasonability by developing the procedure of propelling gathering activity in the greater part of its framework.