The Benefits of Renting a Car with a Driver
There might be many benefits of having your own car, but when it comes to going on a road trip (a long one) like outside the city or a whole country tour, people prefer to rent a car for this.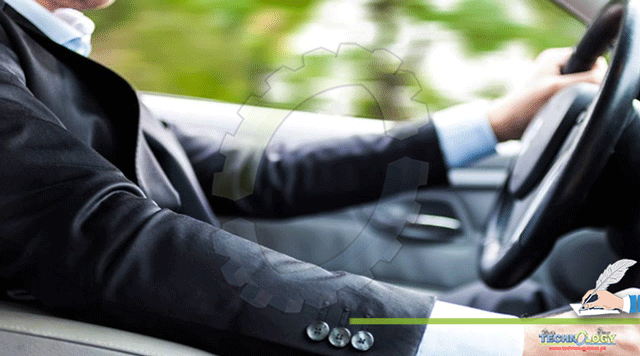 Renting a car helps you to avoid wear and tear on your own car, and you can enjoy your journey without any stress. Car rental companies offer both options like if you want a car with or without a driver, you can select any of them. Another big benefit of renting a car is that you can avail customer service 24/7, and the rental company's staff is available to help and guide you. So, in case you get in an emergency, don't worry, just contact customer support, and they'll guide you to get out of your problem related to your car rental.
Renting a car with or without a driver, both are a good option for your road journey, but if you'll rent a car without a driver, it can be difficult to overcome any emergency during your trip. So, if you want to travel trouble-free, we suggest you rent a car with a driver from any reliable company in your town such as Deinfa Motors in Karachi, Pakistan.
Here are some benefits of renting a car with a driver, let's have a look at them.
1) Enjoyment
The first benefit of renting a car with a driver is that you don't have to drive the car yourself and completely enjoy your trip sightseeing the roads, the mountains and the forests on your route. You can keep talking and discussing things with your companions, have snacks and refreshments without focussing on the road.
2) Expertise
The second big benefit of renting a car with a driver is that the drivers that a car rental company provides you are experts in their profession and know about how to safely drive the car on highways and narrow streets without becoming prone to a car accident. Also, they have enough information about how to repair a car when it's stopped in the middle of nowhere, so you don't have to worry about being stuck at the spot for several hours doing nothing but wait for a mechanic to come and solve the problem.
3) Knowing the correct route
The drivers that a rental company hires are first assessed on how much they've traveled, how much they've learned about the routes, and what driving skills they have. After this complete inspection, the rental company hires the best candidates and hands over the responsibility of driving their cars. That's the reason renting a car with a driver will help you to reach your destination through the correct route where there are no hurdles, and you reach in a safe & sound condition.
4) Knowledge about the car
Many times, when you rent a car, you aren't properly aware of what functions the car has. Nowadays, the new cars are full of technology and features that weren't introduced before. The drivers that a car rental company provides have enough knowledge about these features and how they work. So, if you aren't aware of new car features, the best solution for this is to rent a car with a driver.
5) Helper
Renting a car with a driver is always beneficial rather than renting without a driver. The driver that a rental company appoints can help you out a lot during your trip as they know their way around places, hence if you need a hotel to have your meals at or to stop at some place for prayers, etc. the driver can have a good idea of where to take you, where you'll get the most hygienic options, and this will make your trip more convenient and comfortable compared to traveling on your own.
6) Car's safety
Another benefit of renting a car with a driver is the car's safety, as the driver doesn't leave the car alone. He always remains inside or near to it to keep an eye on the vehicle. This prevents the car from any damage or theft. That's the reason it's always a good option to have a driver when going on a tour.
7) Your safety
You might be worried about what will happen in case you get into an accident while on your road trip. Will the rental company trust that it wasn't your fault? So here's the solution for this. You can rent a car with a driver to protect yourself from being asked about the reason for the accident. The driver will be answerable to all these questions as he's the one who was driving the car. So, it's always recommended renting a car with a driver if you want to save yourself from incidental queries.
These were some benefits of renting a car with a driver. Whenever you plan a road trip, always remember these points before making your final decision about renting a car. If you're from Karachi, Pakistan, you can get a car rental from Deinfa Motors, as they're one of the most reliable rental car companies in the whole country. Best of luck with your journeys!