We Love This Incredible Feature Of The Bentley Flying Spur
Plush Characteristics Of A Rolls Royce Ghost With Dynamic Appeal Of A BMW 6-Series Gran Turismo, That's Vague Picture Of Bentley Flying Spur.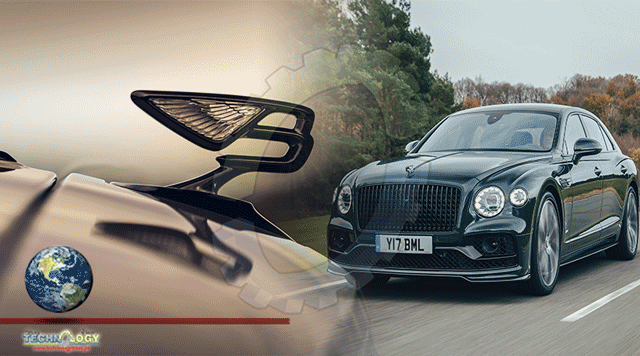 Bentley has had a rich history of making plush and enticingly quick grand tourers. They have made a niche yet outspoken market among enthusiasts who love to take the luxury route. Having an efficient twin-turbocharged monster up-front while been cocooned in the finest leather, wood, and metal is an exquisite experience like none other.
Simply put, If You Fuse In The Plush Characteristics Of A Rolls Royce Ghost With The Dynamic Appeal Of A BMW 6-Series Gran Turismo, That's The Vague Picture Of A Bentley Flying Spur. But it's much more than either of the donor cars. Bentley had completely redesigned the Flying Spur for 2020 and thus has carried over the same sexy grand touring appeal unchanged for 2021.
The 2021 Bentley Flying Spur Comes With A W12 And A V8
The main powertrain layout of a 2021 Bentley Flying Spur still remains its remarkable W12 motor that pumps out a hefty 626 horses. Performance was never in dearth here, and the Flying Spur will glorious pop your eyes out with its 0-60 mph acceleration of 3.7 seconds. It comes standard with an AWD layout and the engine is coupled to a slick-shifting 8-Speed Automatic that greatly complements its enormous engine.
But as mighty as this engine sounds, it's time to be phased off is near, and Bentley knows it very well. So, they have been wise to pitch in an equally potent yet compact package with a 4.0L Twin-turbocharged V8 that pumps out 542 hp. It gets the same 8-Speed gearbox and does 0-60 mph in an impressive 4.0 seconds. Why are the 0-60 mph times so close to the W12 engine? Weight reduction the sauce here. By swapping out the W12 Bentley managed to shave off about 220 pounds in weight. That's a huge win for a car primarily coded to chauffeur you around.
Fusion Of Sports Car Performance And Plush Grand Touring Comfort Is Its Best Cue
There is not one particular object that stands out here as the best feature. But it's the impressive package of being 2-faced that wins us over. The Bentley Flying Spur is a car that has the performance and driving dynamics of a sports car and also the plush and cozy appeal of a luxury tourer. You don't see this combo every day and Bentley has aced it.
It comes with an adaptive suspension and a rear-wheel-steering system that helps you maneuver this behemoth of a sedan with ease and conviction. The athleticism is evident from the way it moves on winding roads and the meaty torque being spread out across the rev band from as low as 2000 rpm does wonder to this plush grand tourer.
This car is ballsy enough to go unprepared to a race track and put equating sports cars to a fitting face-off. While you are having a blast in the driver's seat, the rear passengers are least affected by the pumped-up attitude of this Bentley. They stay cocooned in polish leather, wood trim, and loads of metal trims all around, while you play hooligans. The second-row layout and comfort features are what make this a 'Sire' with an adrenaline-pumped attitude.
You get massage features, heated and cooling function, and loads of in-car controls through just a single touchscreen control unit. Its 2-faced character and the ability to either swap between them or get along in harmony is the most impressive and the best feature of the Bentley Flying Spur.
This news was originally published at Hot Cars.