NUST Gets High Tech Special Economic Zone Status
PM Imran Khan Has Given NUST A Status Of 'High Tech Special Economic Zone'. It Will Give A High Incentive To The Economy Of Pakistan.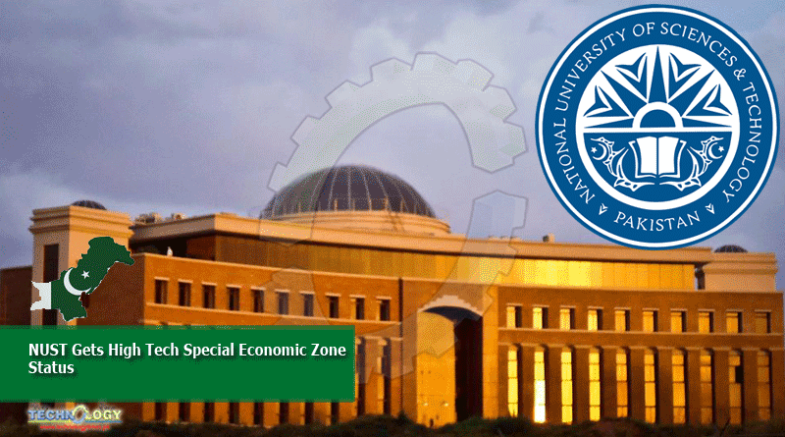 During the sixth meeting of the Board of Approvals, this status was approved. The meeting was chaired by the Prime Minister.
According to the details, amongst the 20 SEZs in Pakistan, NUST is the only high-tech special economic zone (SEZ). All of the others are industrial zones. This also makes NUST the only higher education institution to be given this status in the country.
According to the NUST Rector Lt Gen (retired) Naweed Zaman the exclusive status will lead to a boost in science, technology and innovation in Pakistan.
He said that SEZ offers different economic incentives that are needed for a boost in research and innovation ecosystems across the world.
Furthermore, he stated that free trade, export processing zones, tech, hi-tech zones are few of the economic substructures that provide tax and import stimulants and improve the growth of disruptive technologies and hi-tech units.
Zaman revealed that the pilot project of National Science and Technology Park (NSTP) which PM Khan inaugurated in December 2019, would also be converted in STP with a capacity to host 250 industry, research, and development partners. This would be done as part of the transformation.
The NUST rector was hopeful that not just this status will transform NSTP into a regional and national economic hub but also pave the path for similar projects elsewhere in the country.
This news was originally published at researchsnipers.com