Dr Sabieh Anwar appoints as new dean of SBASSE in LUMS
Dr. Sabieh Anwar has been appointed as the new Dean of Syed Babar Ali School of Science and Engineering (SBASSE) Lahore University of Management Sciences (LUMS).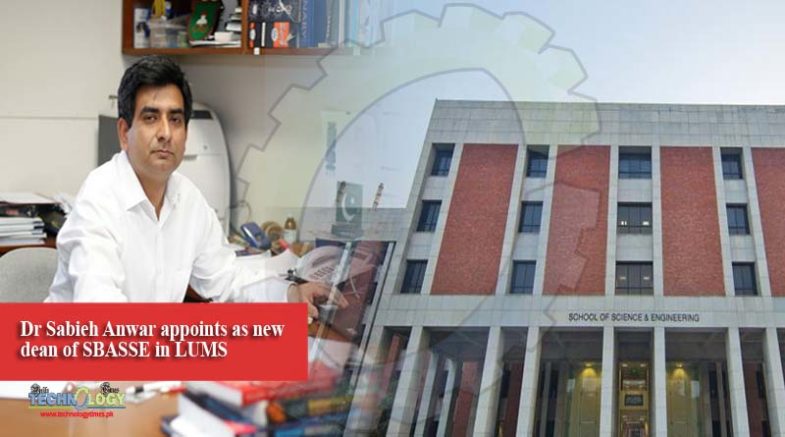 Dr. Anwar helped to establish the Physics Department at LUMS and founded the School's experimental facilities and curriculum. He is a Rhodes Scholar who earned his PhD from Oxford University and went on to complete his post-doc in Chemistry and Materials Science from the University of California, Berkeley.
The LUMS Syed Babar Ali School of Science and Engineering (SBASSE), initiated in 2008, is the first private research school for science and engineering in Pakistan with a vision "to carry out world-class, multidisciplinary education and research". Modelled on some of the leading universities of the world, it aims to be a paradigm shift for science and engineering education in the country.
In 2008, Dr. Anwar received "The World Academy of Science Medal" in Physics for Pakistan and in 2015 the "National Innovation Prize".
He has raised significant research funding, published extensively and played a significant role to introduce innovative learning tools as Associate Professor and Chair of the Physics Department that encourage homegrown physics experiments that have been adopted and emulated by many others.
Dr. Anwar's passion and personal commitment to engage with his peers and communities of practice in Pakistan and beyond speak to his leadership roles as a scholar, administrator and ambassador of science.
The whole Physics lab team congratulates Dr. Sabieh for achievement of this milestone.