CDWP refuse approval of hydro project at Attabad lake
The Planning Commission's Central Development Working Party (CDWP) refused approval of 32.5 megawatt hydro power project at Attabad Lake, Hunza, with estimated cost of Rs9.7 billion after failure of concerned ministries to generate resources from international donors.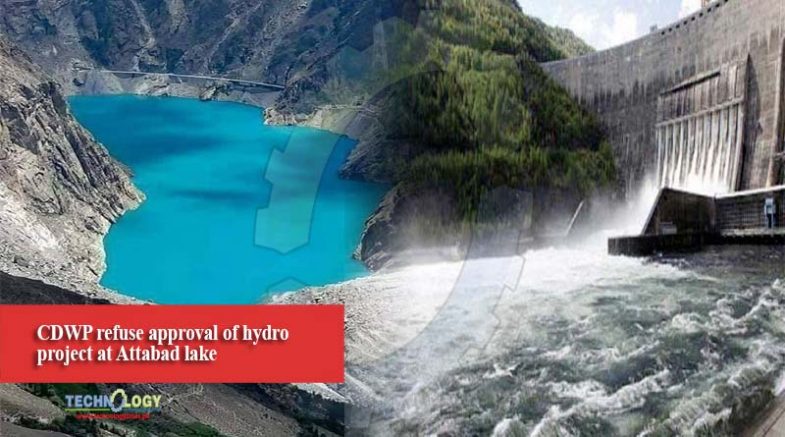 The project expects construction of 32.5MW hydro power project, located on the right bank of the Hunza River, towards downstream end of Attabad Lake as a result of massive landslide approximately 21km long and 120m deep.
This project was approved in CDWP meeting held on 4th Dec 2017 where CDWP had recommended the project for consideration of the Ecnec at updated cost of Rs9.746 billion with foreign exchange component of Rs2.307 billion. It was also decided that the sponsor will evaluate requirements for the current financial year and explore financing arrangement from IFIs/donors.
Sponsor have allocated Rs110 million in PSDP for fiscal year 2019-20 according to the agreement. However, the Ministry of Kashmir Affairs & Giligit Baltistan is unable to get financing of the project after gap of more than 2 years and neither the donor conference was arranged by the Ministry of Energy in consultation with Economic Affairs Division (EAD).
According to official statement issued after CDWP meeting held in Islamabad, presided by Deputy Chairman Planning Commission Mohammad Jehanzeb Khan. He approved nine projects worth Rs40 billion and recommended two projects worth Rs 55.5billion to Ecnec for consideration.
Senior officials from federal and provincial governments were also present in the meeting. Projects related to Energy, Science & Technology, Health and Water Resources were presented in the meeting.