New Inspection technologies at Beijing Airport
Travelers will be able to pass through customs inspections faster and more seamlessly than ever with the help of new Inspection technologies,  soon-to-be-opened Beijing Daxing International Airport.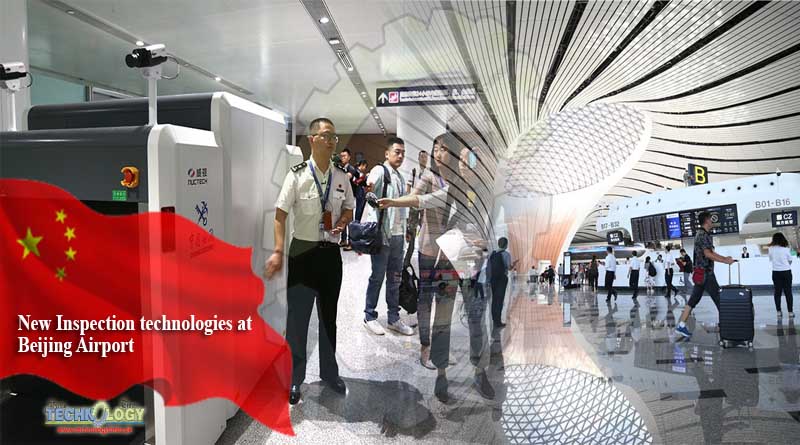 "The new airport is equipped with the best inspection technologies in China. Our goal is to significantly cut inspection times and make travelers more comfortable," said Gao Ruifeng, deputy director of Beijing Customs.
"We are now ready to introduce imperceptible inspections, which means that the majority of people entering China via the new airport won't need to line up or lift their luggage onto inspection machines themselves while going through customs inspections."
The new airport, located 46 kilometers south of the capital's downtown district, is expected to open this month.
At the new airport, all luggage from international flights as well as from Hong Kong, Macao and Taiwan, will be scanned by high speed CT scan inspection machines before being loaded onto baggage carousels. The new machines developed by Tsinghua Tongfang Co can scan at twice the speed of traditional CT scan inspection machines, said Zhao Zhao, a passenger inspection officer at Daxing airport.
"The machines are also equipped with a high tech image evaluation system that can flag suspicious luggage within two seconds," Zhao said.
After collecting their luggage, passengers pass through quarantine inspection gates. During the brief few seconds that passengers take to pass through any of the gates, sensors collect data on body temperature and test for radioactive materials. If any irregularities are detected, flap doors on either side of the passageway will be automatically closed and customs officers will be alerted, Zhao said.
Advanced systems will be used for departing passengers which allow for one-stop security and customs checks, thus streamlining the process.
"Such integration is the first in China. It's designed to cut waiting times for passengers," Gao said.
"Although customs inspections at the new Beijing airport will be the strictest in China, for most passengers, passing customs inspections at Daxing airport will be as pleasant as a walk in the park," Zhao said.