China reaches beyond its borders to nurture innovation, gather expertise
China is reaching far beyond its vast borders to nurture innovation and gather expertise, and its companies and investment funds are not shy about reaching into their heavily-lined deep pockets to develop a start-up culture from the ground up.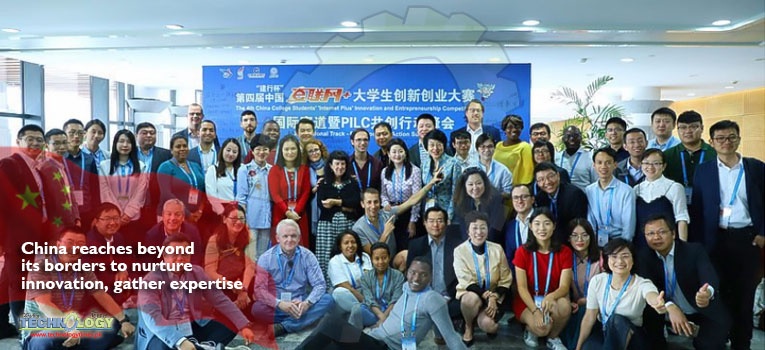 In doing so, they freely admit that their country still lags far behind such countries as the United States and Europe. But they intend to catch up eventually.
Investment companies in the country with one of the world's fastest-paced economies are putting their resources via business and innovation incubators in metropolises such as Toronto, Ontario, Canada, and are reaping results.
The investment in innovation and commitment to entrepreneurs was heavily illustrated at the international competition track and Common Action Summit organised by the China-based Promotion Association for the Global Youth Innovation Leaders Community PLIC as part of the Fourth China College Students "Internet Plus" Innovation and Entrepreneurship Competition hosted by China's Ministry of Education and several other ministries and national institutions.
One outstanding innovation and entrepreneurship accelerator was the China Canada Angels Alliance from which several of the top projects resulted. These projects were germinated on campuses across Ontario and are further supported by Chinese "angel" funding.
This cross-border "eco-system," as it was described at the Summit, means China and Chinese investors will be first in line to capitalise on new technological breakthroughs and economically viable innovations.
Huge investments, totalling millions of United States dollars, are flowing to innovations that match China's growing needs and to tackle its challenges.
Incubators and accelerators such as Canada Angels Alliance and Angels Global are not leaving much to chance. "Camps" are organised to bring innovators to China to help them better understand the cultural differences and prepare for doing business in the People's Republic. The camps also allow them to meet local investors.
This cross-pollination of funding, nurturing and education led to five of the 15 gold-medal-winning pitches of the international track of the three-day competition held in Xiamen University coming from Canada.
BOCO Technology, an innovation connected to University of Toronto (UT) and supported by the Angel Alliance, tackles the issue of smarter, yet more environmentally-friendly "plastic" solutions.
Technology Times Web team handles all matters relevant to website posting and management.