Food insecurity haunting 50 per cent Pakistanis: FAO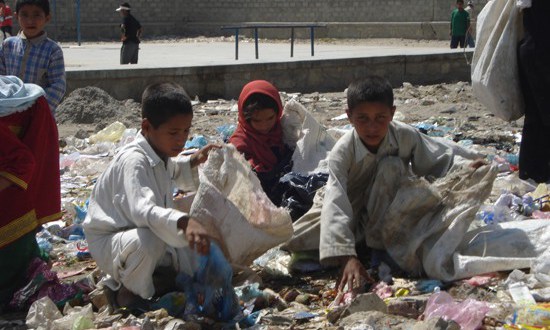 STAFF REPORT ISB: In Pakistan, despite being one of the major food producing countries in the world, about 50 per cent of its population is food insecure, which needs effective and stringent initiatives to overcome this problem.

"Pakistan has contradictions as far as food is concerned. On the one hand it is the 8th largest food producing country and on the other, its 50 per cent population is food insecure," said Patrick Evans, a top representative of the UN Food and Agriculture Organization to Pakistan.

He was speaking at the 7th International Development Conference organized jointly by SDPI, FAO, IFAD and WFP in Islamabad.

He said that Pakistan is the 6th largest producer of apricot, 5th largest producer of milk and grower of 25 million metric tons of wheat last year.

He said that 40 per cent of its children are malnourished and underweight due to lack of access to adequate food.

The FAO representative pointed out that there are some identified areas, which could be fixed to address this issue including equal access to the food and inclusive economic growth.In his remarks, SDPI Executive Director Abid Qayyum Sulehri said that maintaining adequate food production and its availability to all the segments of society is the major challenge being faced by the country.