Ban on harmful textile chemicals demanded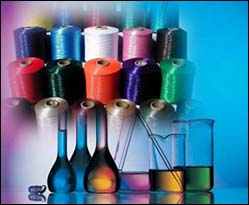 STAFF REPORT ISB: A strict legislation to stop the use of restricted chemicals and dyes in Pakistans textile industry should be brought about in order to control environment degradation.

These views were expressed at a recently held Pakistans global textile conference on resource efficiency.

The conference was organized by the Training and Development Centers of the Bavarian Employers Associations (bfz gGmbH), one of the largest private providers of vocational training in Germany.

Many textile industry units in different processes make unnecessary use and waste a lot chemicals and dyes which create serious environment and health problems along with adding to the cost of production. Many textile manufacturers use sub-standard and banned chemicals and dyes to sell their finished products at lower prices in local market, said one of the speakers at the conference.

On the occasion, the textile experts attending the forum from Germany, Austria, and Bangladesh, emphasized that resource efficiency is a key to cost reduction in the manufacturing industries of Pakistan and crucial for social compliance with the demand of international buyers.

Iqbal Hossain emphasized on increasing requirements and tightening controls of international buyers in respect to chemical management along the textile supply chain.
Technology Times Web team handles all matters relevant to website posting and management.