Dr. Atta ur Rehman conferred Friendship Award of China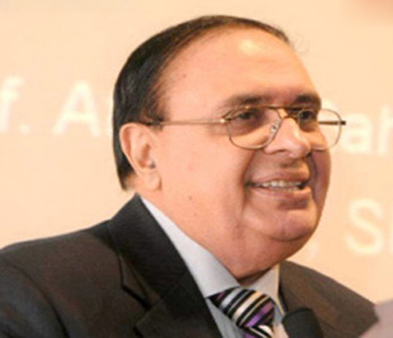 STAFF REPORT KHI: Prof Dr Attaur Rahman has been awarded the Chinas highest national award Friendship Award of China. The award was given at a ceremony held in Beijing.

The friendship award is for foreign experts who have made outstanding contribution to economic and social progress. The award has been given to Dr. Atta for his tremendous contributions to develop strong linkages between China and Pakistan in various fields of science and higher education.

Dr. Atta has the credit of initiating a major programme of academic collaboration and linkages with Chinese universities and other institutions as federal minister for science and technology and later as chairman HEC. Under these programmes some 400 students were sent to various Chinese universities and research institutions for PhD-level training.

He has also initiated strong collaborations with many Chinese institutes. He signed an executive protocol for scientific cooperation between Chinese Academy of Sciences and Pakistan Academy of Sciences under which many workshops have been organised in Pakistan and China.

He has 976 publications to his credit in several fields of organic chemistry, including 720 research publications, 37 international patents, 151 books and 68 chapters in books published largely by major US and European presses. He is the most decorated scientist of Pakistan, having won four civil awards – Tamgha-i-Imtiaz, Sitara-i-Imtiaz, Hilal-i-Imtiaz, and the nations highest civil award, Nishan-i-Imtiaz.
Technology Times Web team handles all matters relevant to website posting and management.