Turkish delegation briefed on UVAS contributions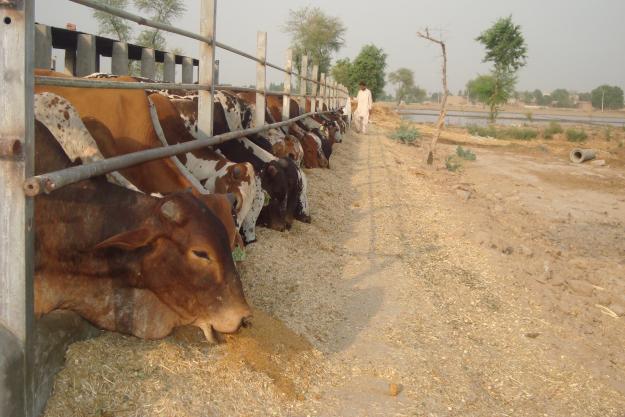 STAFF REPORT LHR: A Turkish delegation has recently visited the University of Veterinary and Animal Sciences (UVAS) Lahore and discussed possibilities of collaboration in education, research and development in veterinary, livestock and related sectors.

The delegation was led by Ministry of Food, Agriculture and Livestock Deputy Undersecretary Nihat Pakdil.

On the occasion, Vice-Chancellor UVAS Prof Dr Talat Naseer Pasha gave a detailed presentation on "Veterinary Education System in Pakistan" to the delegation.

He also threw light on the history of veterinary education and veterinary educational institutions, new initiatives in veterinary and livestock sector and the contribution of livestock to the national and agriculture GDPs of Pakistan.

He spoke about the role of the UVAS in production of trained manpower, provision of services and promotion of research in the country. He said that UVAS is currently executing research projects worth Rs 606 million grants won by the faculty members from national and international donor agencies.

Earlier, Secretary Livestock and Dairy Development Department Punjab Nasim Sadiq gave a presentation on "opportunities and challenges in livestock sector of Pakistan." He said that disease control, nutrition, breed improvement, human resource, value chain enhancement are the priorities of Livestock and Dairy Development Department Punjab.

He said that the government wants to benefit from Turkish experience of unprecedented success in the livestock sector and exploring the possibilities for its replication in Pakistan.