Rame Energy signs MoU for renewable energy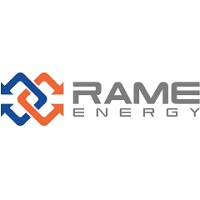 STAFF REPORT ISB: Rame Energy (LON:RAME) has signed an agreement with Pakistan-based engineering company Vital Tech Engineering and Services. Under the agreement, Rame Energy will provide off-grid, renewable energy based, power supply systems for a variety of applications, which VTE will then install and maintain.The power-producing company is primarily known for bringing renewable energy to the industrial sector in Chile, but has been providing wind energy-related consultancy services in Pakistan since 2007."The MoU represents a significant opportunity to deploy our expertise in off-grid renewable energy based power systems into Pakistan. This agreement with VTE gives us immediate access to a large potential customer base where our proven technology can provide significant benefits," said Nigel Brunton-Reed, Managing Director of Beco.

Peter Dhaen, CEO at Rame, said the MoU is "a great example" of how the recent acquisition of Beco has created synergies for the company.Meanwhile, in Chile, Rame has been informed by its sub-contractors that the environmental permitting process has been approved for the export power line for the nine megawatt (MW) Punta Chrome wind project.

Rame said this represents a key milestone under the framework agreement with Santander Investment Chile for the equity financing of Rames next four wind projects in Chile.
Technology Times Web team handles all matters relevant to website posting and management.