RAWALPINDI: Speakers at a seminar stressed on the dire need to eradicate transboundary
animal diseases prevailing in the country by devising and opting effective measures and creating
awareness among the stakeholders.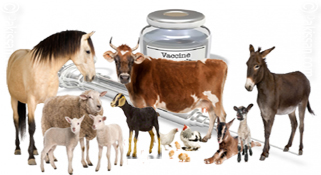 The seminar on 'Control of transboundary animal diseases in Pakistan' was jointly organized by
Faculty of Veterinary and Animal Sciences (FV&AS) in collaboration with Food and Agriculture
Organization (FAO) of the United Nations at Pir Mehr Ali Shah Arid Agriculture University
Rawalpindi (PMAS-AAUR). The participants of the seminar shared their field experiences to
combating the menaces of livestock presently faced by the country.
On the occasion, PMAAS-AAUR Vice Chancellor (VC) Professor Dr Rai Niaz Ahmad was the
chief guest, while Dr Manzoor Hussain, National Director FAO, Dr Muhammad Afzal,
Coordinator of FAO Project, Dr Muhammad Safdar Anjum, Dean FV&AS, Deans, Directors,
livestock professionals, faculty members and large number of students also attended the seminar.
Prof Dr Rai Niaz Ahmad said a large portion of the rural population is associated with the
livestock sector and development of this sector can play a significant role to alleviate poverty,
unemployment and food security in a country.
--
Short Link: http://technologytimes.pk/post.php?id=10520