LHC gave a week to EPA for implement ban on plastic bags in markets
The Lahore High Court (LHC) required a report from the Environment Protection Agency (EPA) about fulfillment of a ban on use of plastic bags at all mega stores in the provincial metropolis.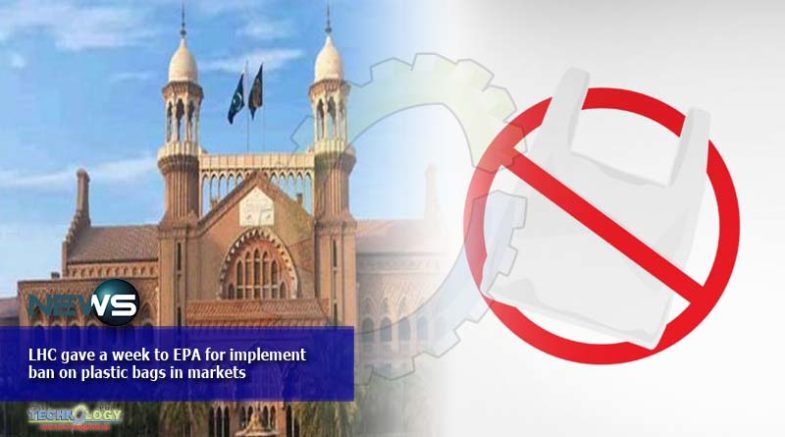 Justice Shahid Karim issued directives to the EPA that "There should be no plastic bags at stores after a week". LHC had given a two week time duration to the departmental stores to shift to alternate modes of plastic bags since last week.
Advocate Abuzar Salman Niazi, on behalf of petitioner complained to the judge that the order of the LHC on plastic bags had not been implemented yet properly.
A legal officer of the EPA told the court that steps were being taken to impose the ban.
A lawyer appeared on behalf of polythene bags manufacturers and sought court's permission to become a party to the case. The judge, however, dismissed the request and advised the manufacturers to approach the government if they had any objections.
At this point, the judge observed that the whole world had already abandoned plastic bags and big industries were turning themselves into the environment friendly companies.
Justice Karim observed that the polythene bags had become a poisonous for the environment.
The lawyer from the manufacturers said in LHC that they were also support of banning the hazardous plastic bags. He further said the manufacturers had started producing biodegradable bags but had been facing annoyance at the hands of government officials.