IT remains 3rd highest sector for new firms enrolment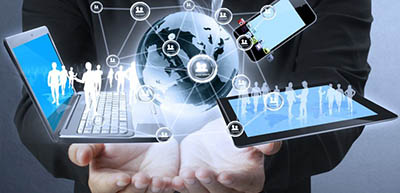 STAFF REPORT ISB: Despite human resource challenges and tax issues, IT sector has been flourishing in Pakistan at least in terms of new company registrations.

Fresh data shows that 413 new IT companies registered with Securities and Exchange Commission of Pakistan (SECP) during July-2015 to March-2016 as the IT Industry came third in registration of new companies during current financial year till March 2016.

On average, 45 new IT companies enrolled with the authority per month during July to March. Trends suggest that this number is going to grow only with time.

Other sectors that topped new companies registration are trading sector: 570 new registrations, Services sector: 538 registrations, IT Sector: 413 registrations.

These IT companies are starting their businesses in different cities whereas some of them are already working but their registrations with SECP were made only after they realized that they are stable and progressing.

New IT companies, registered during the ongoing year, include local, foreign and mix of foreign investment with partnerships.

The registration of companies shows the business potential of IT sector in Pakistan as hundreds of new companies are setting up its operation in the country at a time when many prefer relocating their offices in tax free foreign markets like UAE .

It is high time that the government devise a plan to facilitate this sector as much as possible since it can not only generate employment opportunities for educated youth but also boost the countrys exports.

The sector should also be exempted with 8 percent tax on service sector mainly to help mid-tier and small companies.
Technology Times Web team handles all matters relevant to website posting and management.