Infrastructure sharing can escalate telecom sector: PTA Chief

STAFF REPORT KHI: An interactive session for promotion of Information Communication Technology (ICT) was held recently which was jointly organized by Pakistan Telecommunication Authority (PTA) and ICT Forum Pakistan. The session included participants from various companies from telecom and information technology domain.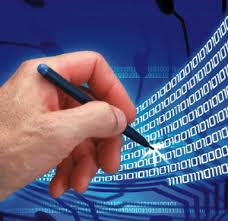 Dr Ismail Shah, Chairman PTA urged telecommunication companies to outsource infrastructure in order to attain cost efficiency and maximizing their operation tendency for improved services for customers. He said, "The stakeholders in telecommunication sector must put serious efforts to escalate this industry and overcome the challenges that impede the path".

It was unanimously pointed out that infrastructure sharing is the need of the hour for the country, which is still in the early phase of 3G and 4G rollout, it will be challenging task for independent tower companies to acquire existing towers from the mobile operators.

There are about 40,000 cell sites in the country and it will require a massive capital investment by tower companies to buy out all, or most, of these towers.

The maestros present on the occasion shared their experiences about the challenges faced by them. Some of those include abnormal taxation laws by federal and provincial governments, fee charged by local authorities for NOC and laws about leasing or selling telecom infrastructure.