CIMMYT decides to setup of Research Centre at NARC

STAFF REPORT ISB: The research and development (RandD) is the amalgamation of knowledge, innovation, and ability to improvise. The agriculture sector of Pakistan is the major economy stabilizer sector of the country having share of almost 21% in the GDP. The RandD activities need significant boost in agri sector. The International Maize and Wheat Improvement Centre (CIMMYT) has articulated its intention to establish a research centre at the National Agriculture Research Centre (NARC) recently during the visit of a delegation to Pakistan.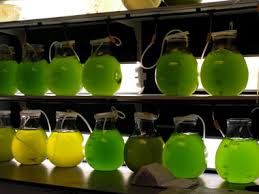 CIMMYT Director General, Dr Martin Kropff visited Pakistan and had important meetings with focal persons of agri sector including Minister of National Food Security and Research, Sikandar Hayat Khan Bosan. He expressed the intention of setting up of Borlaug Institute for South Asia-Pakistan (BISA-P) in order to intensify RandD activities in the country to improve crop yield and work on new yields which are resilient to various noxious ambient and coherent factors.

The prospective institute will act as a hub for policy makers, researchers, donor agencies, and facilitate every one under one roof in order to drive towards progression in agriculture sector by improving RandD.
Technology Times Web team handles all matters relevant to website posting and management.