UoK establishes halal products testing lab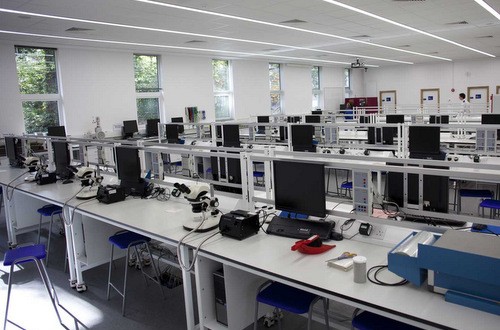 STAFF REPORT KHI: The International Centre for Chemical and Biological Sciences (ICCBS) of University of Karachi (UoK), has focused on testing of Halal cosmetics and other Halal products by setting up a special laboratory at its Industrial Analytical Centre.

Not only with the final product but also with the raw materials, ingredients, equipment, apparatus, utensils, labels, packaging material, technology, and the process employed in the production, which need to be deemed safe to use and should not pose any health risk.

This initiative was explained by Director ICCBS-UoK, Prof. Dr Iqbal Chaudhry, while talking to a delegation of scientists at ICCBS-UoK.

Dr. Iqbal said that the objective of the establishment of this laboratory is to provide the industry and government with a platform to assist in fulfilling the role of an authentic halal testing laboratory and a certifying body.

"ICCBS is the institution of higher learning, which imparts highest quality research training to its students in frontier fields of science and technology," he said.

He further said that the CBSCR is also one of new research facilities, which is offering for the first time in Pakistan a unique facility of certified reference laboratory that conducts bio-equivalence evaluation and development of generic pharmaceutical products in full compliance with the regulatory authorities in Europe, USA and Japan.