Scientists highlight need for better understanding of vacuum technologies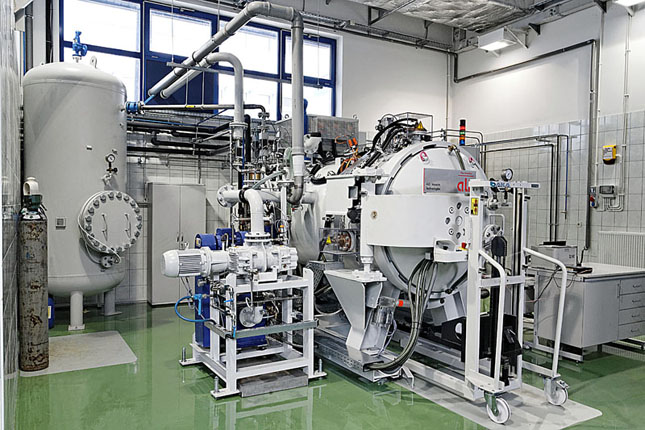 STAFF REPORT ISB: While highlighting the need for vacuum technology in Pakistan, scientists and researchers at a national workshop in Islamabad stressed for practical demonstrations and exhibition of vacuum technology equipments that would provide further support of better understanding of applied vacuum technologies.

They expressed these remarks during a recent workshop titled "Applied Vacuum Technologies" organized by Pakistan Vacuum Society in collaboration with the International Union for Vacuum Science Technique and Applications (IUVSTA) at the National Institute of Vacuum Science and Technology Shahdra Valley Road, Islamabad.

On the occasion, they shed light on various related fields including introduction of vacuum technology and its applications, vacuum generation: techniques and equipment, vacuum measurement: Techniques and instruments and vacuum standardization

Vacuum technology is one of the most important, resourceful and promising technologies of the modern world. It is very versatile and considered as fundamental for all the modern technological fields such as surface science and engineering, electronic materials and processing, thin films, plasma science and technique, renewable energy technologies. However, despite its wide use, there is lack of properly skilled manpower to run, maintain and design vacuum systems in Pakistan.

The resource persons on the occasion included Dr. Pervaiz Akhter from Air University, Islamabad, Dr. Syed Wilayt Husain, IST, Islamabad, Dr. Ihtza Qamr from IST, Dr. Javid Ahsan Bhati, NIVAST, Dr. M. Aslam, PVS, Islamabad, Dr. M. Akram, NIVAST, Dr. Talib Husain, PVS, Dr. Shoaib Hasan and Dr. Atiya Rizwan, NUST, Islamabad, Dr. Hamid Zaigham, ICS, Islamabad, Ch. Tariq Satr, PVS, Dr. Maqsod, NIVAST, Dr. Khalid Alamgir, NIVAST, Dr. Suleman Qaiser, PVS, Dr. Wakil Khan, NIVAST, Dr. Shaid Nisar, ICS, and M. Sarwar Khan, NIVAST, Islamabad.

The participants of the event included teachers, researchers, scientists, engineers, technologists, system designers, process managers, plant operators, equipment suppliers, PhD and M.Phil students, universities and high­tech industries. The officials from all types of industries including automotive, electrical and electronics, glass and ceramics, foods and beverages, fiber optics, refrigeration and air-conditioning, image processing, laser and optics, robotics, packaging, textiles, soap and detergents, batteries, fuel cells, semiconductors, coatings, tobacco, aerospace, marine, solar panels, pharmaceuticals, paper and petro­chemicals, oil refineries, medical, sugar, cement, fertilizers, agriculture, steel, accelerators, oil and ghee, leather processing attended the event.

In his remarks on the occasion, DG National Institute of Vacuum Science and Technology Dr Javed Bhatti said that objective of the workshop is to provide knowledge about the vacuum science and technology and its applications in the modern and applied fields.

He also said that it would help understand the scientists to cope with the latest trends, applications and future role of the vacuum technology in the latest research and modern industries as well as to discuss the barriers for the adaptation and promotion of vacuum science and technology and to resolve the practical problems for a better, clean and healthy future.

He further said that the national workshop is a step forward to assist all those handling vacuum systems at various levels across the country. Many industries, research organizations and universities are using vacuum technology equipment but they are deficient in technical personnel having adequate basic knowledge and concepts, he observed.

The workshop focused mainly on various types of vacuum and its applications in scientific and technological fields.

They speakers were of the view that the event would certainly enhance the knowledge and understanding of the participants regarding basic physical processes and concepts relevant to vacuum technology.

During the workshop, the participants had an opportunity to exchange views, develop collaboration and adapt appropriate methodologies for incorporating vacuum science and technology in their future endeavours. Practical demonstrations and exhibition of vacuum technology equipment were also discussed in detail that would provide further support of better understanding of the subject.