Depressed commodity prices to impact farm growth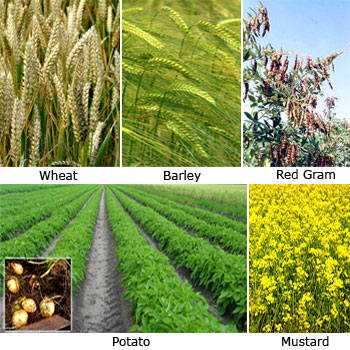 STAFF REPORT LHR: Everyone is concerned about agricultural growth prospects during 2015. They cite three factors: poverty, the confusion about the federal and provincial governments jurisdictions, and climatic changes that make the production cycle uncertain for this sector.

According to market understanding, the farmers have lost money on almost all major crops – cotton, rice, cane and wheat during 2014; in many cases they were not able to recover even cost of production if official estimated costs are something to go by.

For cotton growers, the government had to induct the Trading Corporation of Pakistan (TCP) to support market price to some extent. Under these circumstances, the farmers have precious little to invest on next crops that dim prospects for 2015.

The farmers ability to invest on inputs has always been a crucial factor, which seems to have been significantly lost.

Despite heavy imports, dealers are unwilling to bring prices down to official level and the Punjab government is currently readying to crackdown on urea black-marketing.

The farming community is thus caught between falling income and rising cost of inputs and it could define the prospects of agricultural growth during 2015.This situation is afflicted by another factor; confusing mandates of federal and provincial institutions about which one is supposed to do what.

Technology Times Web team handles all matters relevant to website posting and management.