More investments in IT sector needed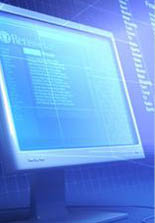 STAFF REPORT IBD: Pakistan is lagging behind from other countries of emerging economies vis-à-vis investment in information technology (IT), as due investment is not being made here with regard to automation and IT sector as an industry.

"With the issuance of 3-G license in Pakistan in March 2014, there will be visible impact on transformation. Naveed further said the Punjab government is moving in right direction vis-à-vis adoption of latest technology," said Naveed Siraj Country Manager Intel Pakistan Corporation, while talking to media.

While briefing media persons on Thursday, Naveed maintained that although efforts are underway to move ahead in the field of information technology but still much more is needed to achieve growth and increased productivity.

He was of the view that automation of transport sector in Punjab would also bring positive results both for the convenience of public and increasing revenue through introduction of e-ticketing.

"Not only Punjab Chief Minister is very responsive to the modern day needs but there is will and commitment at official levels to introduce new technologies. The patronage of Punjab government in this regard is much better when compared with other provinces," he said.

In 2013 Intel made smarter, faster and more secure computing possible through the integration of revolutionary technology