BC, HEC to strengthen links in higher education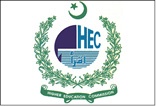 STAFF REPORT IBD:The British Council and HEC will develop a strategy document for strengthening strong linkage between Pakistan and the UK in the higher education sector.

It was agreed during a recently held meeting between a delegation of the British Council, led by Director Jo Beall, and HEC Executive Director Dr Mukhtar Ahmed.

The meeting decided that this partnership would contribute to the internationalisation of institutions and would make contributions for capacity building in higher education institutions.

"We are encouraging our researchers to focus on research that is relevant to countrys social and economic needs. We want our institutions of higher learning to develop indigenous solutions for indigenous problems," said the HEC ED.

"Despite a number of problems faced by this country, we have hope in the form of our youth who always give remarkable performance whenever they get an opportunity. And HECs vision has always been to invest as much as it can for development of our human resource," he said.

Jo Beall appreciated the achievements of Pakistan in the higher education sector and said that history of the British Councils collaboration with the HEC was impressive. He said he hoped that the proposed strategy document would not only identify matching needs of both sides but also categorise priority areas of Pakistans higher education sector.
Technology Times Web team handles all matters relevant to website posting and management.